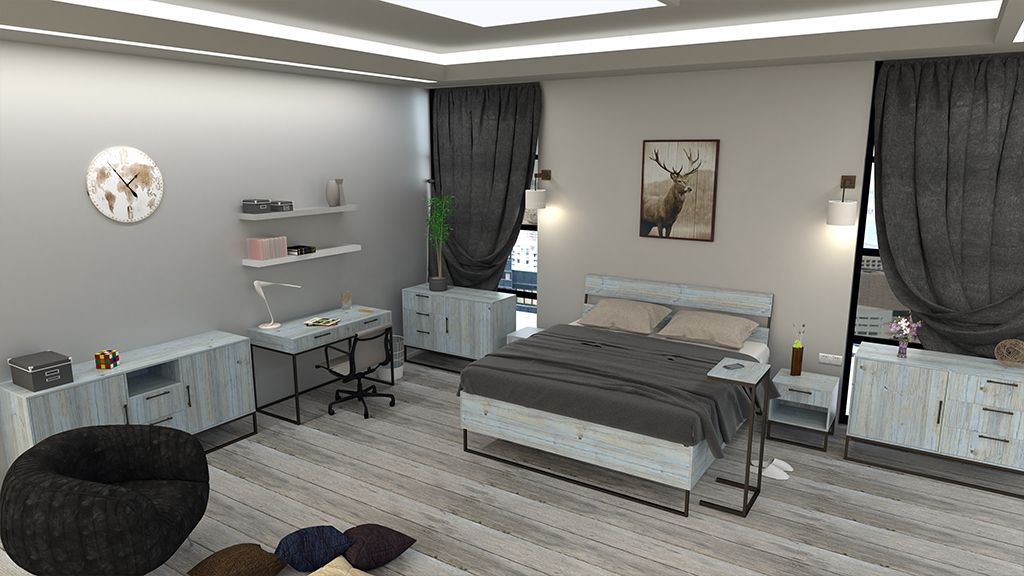 3D Rendering Furniture
3D rendering furniture situation design sharing
We are not only a single production and processing manufacturer, but also provide a large number of different furniture matching ideas. In order to create a more perfect space, theme furniture is an essential element. In addition to the original products, we can also provide similar furniture for customers.Independent furniture can also be called soft decoration design furniture. "Soft decoration" refers to all the movable elements in the space, including furniture, curtains, floors, flower art, lighting, decoration, etc. Compared with interior design, soft decoration design uses decoration to guide vision in space, emphasizing the characteristics of individuals or groups.
Soft decoration design focuses on the details of space to help you create furniture of the right size. According to the space, living habits, interests and economic conditions, the creative integration of various complex elements from the environment, furnishings, functions, materials, artistic conception, style, preferences and even Fengshui culture belongs to soft decoration design.
If you want to change the color of your home, or you want to transform the existing space, the soft decoration design can provide beautiful, practical and in line with your expectations. This means that your space can achieve the effect of home magazine photos in just a few hours. These magic decoration techniques will make your space more personalized and unique.
The products here are all brand-new design ideas, and already have a mature 3D sketch of the product and rendering of spatial collocation. Let us quickly into the proofing stage, all content can be discussed to modify the product. It takes 4 to 5 months to confirm each other's ideas to enter the processing stage.
If only samples are needed, part of the cost of making samples will be charged.
---
Hot product catalog
It's all in this catalog. Free to request.

Download
3D Rendering Furniture - 3D rendering furniture situation design sharing | Made in Taiwan Modern Wood Furniture Manufacturer For 60 Years | Slicethinner Manufacturing Company Limited
Based in Taiwan since 1960, Slicethinner Manufacturing Company Limited has been a wood furniture manufacturer. Our main products, including 3D Rendering Furniture, Living Room Furniture, Dining Room Furniture, Bedroom Furniture, Home Office Furniture, and Bathroom Furniture, which are 100% produced using FSC certified wood.
Slicethinnner is wood furniture manufacturers with over 60 years of experience. We have large selections of coffee table, side table, night stand, chest, shoes cabinet, book shelf, TV stand, console table, wine race, bar table, storage cabinet, dress table, shelf, wardrobe & bureau, desk & reading table. customized furniture is also welcome. Slicethinnner is flat pack furniture manufacturer with over 60 years of experiences in Taiwan.we have large selections and designs of coffee table, side table, night stand, chest, shoes cabinet, book shelf, TV stand, console table, wine race, bar table, storage cabinet, dress table, shelf, wardrobe bureau, desk and reading table . OEM and ODM service is also available.
Slicethinner has been offering customers modern wood furniture, both with advanced technology and 62 years of experience, Slicethinner ensures each customer's demands are met.
View our high-quality FSC wood furniture
Bookcase
,
Drawer chest
,
Storage Cabinet
,
Shoes Cabinet
,
Wine Cabinet
,
TV Stand
,
Coffee Table
,
Square Table
,
Console Table
,
Dressing Table
,
Night stand
,
Side Table
and feel free to
Contact Us
.